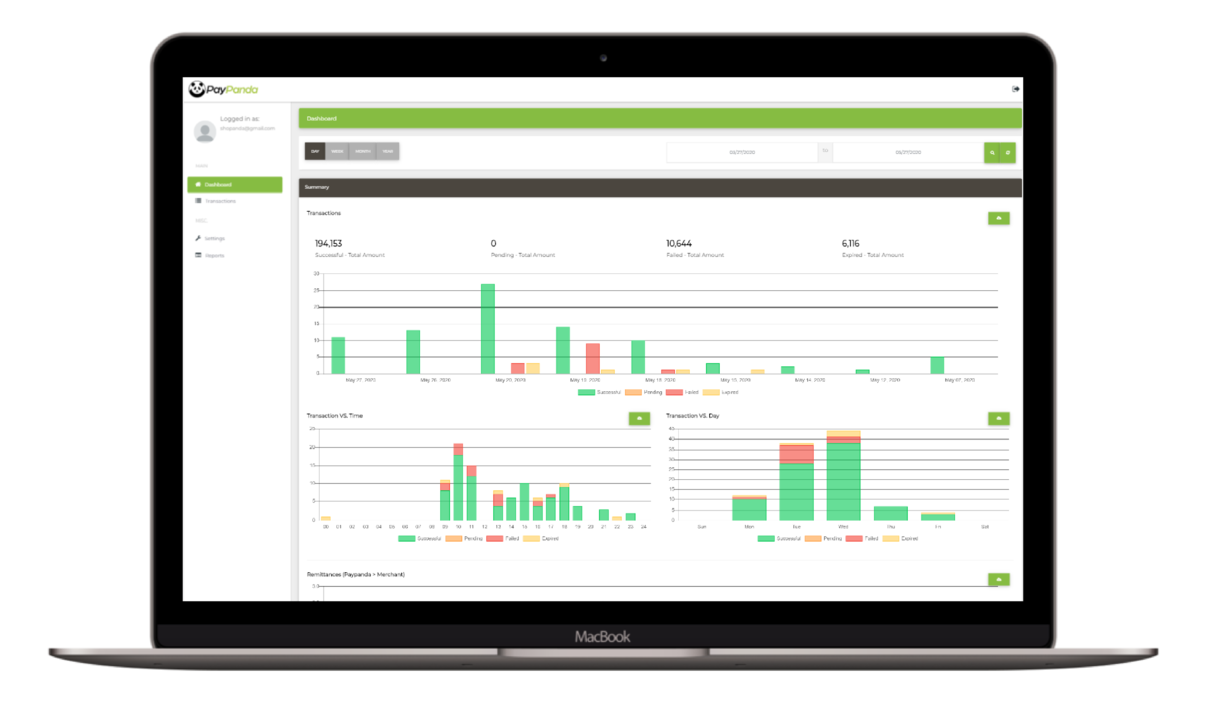 The goal is to accompany your business with an alternative way of collecting payments from your Customers. It's not just another option but a complementary service that would assist you boost your sales while providing quality customer service.

PARTNER WITH US

Experience these features, crafted for your needs.
01
MONITOR YOUR TRANSACTIONS
With PayPanda, you will be able to keep track of all your transactions' status, dates and more. We generate integrated graphs with filtered date ranges to determine when your business is scaling up.
02
REPORTS GENERATION
No need to worry about manual comparison of income and volume of customer transactions as PayPanda is equipped with a feature that generates reports and analytics for you.
03
EMAIL NOTIFICATIONS
Maintain your customers ease of mind as we will inform them of the status of their transactions for you. They may conveniently check updates of their payment through their emails.